TestArchitect 9.0 is Here
The low-code tool to rapidly automate your complex enterprise across platforms

What's new in TestArchitect 9.0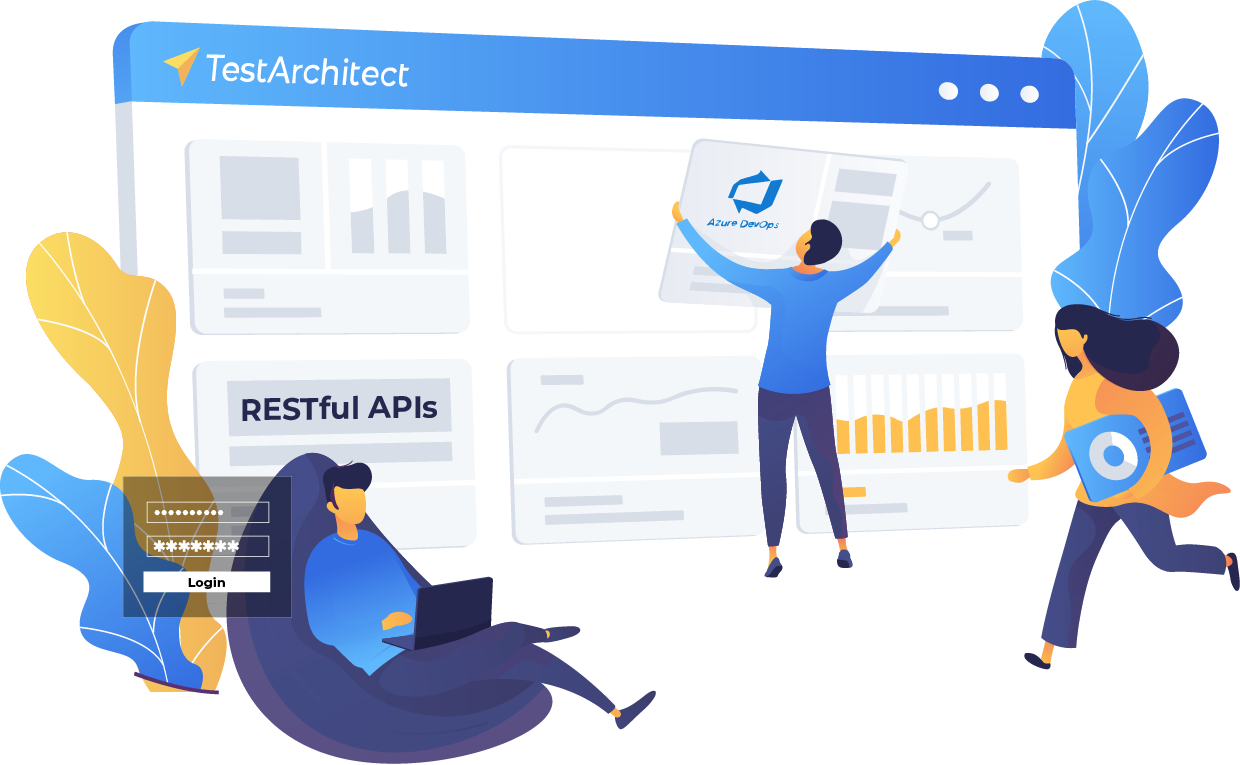 "Cisco's ūmi telepresence is a first-of-its-kind consumer product that brings family and friends together in HD video, whether they are around the corner or across the country. TestArchitect™ was used to create an extensive Test Automation framework in use since the initial product launch."

Cisco Systems, Inc.

"LogiGear's integrated offshore/Automation solution allowed us to realize the full potential of our QA outsourcing strategy. Using LogiGear's expertise in Test Automation we have now doubled our testing capacity."

Dan Macauley - Distinguished Member of Technical Staff

CommScope

"TestArchitect™ has enabled us to create and reuse Test Automation across dozens of platforms. We've automated nearly all our testing, which has a huge positive impact on our release cycles."

Adam Au - VP of Engineering

Centrify

"Automated Testing is essential to landmark's ability to deliver high quality software to our customers. LogiGear's proprietary Automation tool, methodology, and cost effective services play an important role in our Software Testing efforts."

Nagaraj Srinivasan - Vice President of Technology

Halliburton

"LogiGear has saved both time and money for Intuit. I wouldn't hesitate to recommend these services to any of my professional colleagues, both within and outside of Intuit."

Heather Della Rocca - QA Manager

Intuit

"Not only has LogiGear provided us with a maintainable and scalable Automated Testing framework that completely tests our system in a matter of days rather than weeks, they also helped us raise the bar on our overall testing effort through more effective test planning and Manual Testing."

Steve Giammarinaro - QA Manager

Leap Wireless

"Not only does LogiGear provide McAfee with an excellent Automation tool in TestArchitect, it provides me with the cost effective resources to enhance and maintain our Automation projects. With a feature set comparable to more expensive licensed tools, TestArchitect allows me to use my Automation budget on both the tool and the engineers to support it for the same price. And this guarantees the success of our Automation where others fail!"

Jamie Tischart - Director of Quality Assurance

McAfee

"LogiGear's Global Test Automation solution has allowed us to increase test coverage and quality of each release, all while reducing costs. I can't ask for more than that."

Alan Larrabee - Director of Engineering

Openwave Systems

"Thanks to TestArchitect we were able to automate many tasks and greatly reduce the amount of time we normally spend manually testing and also discovered defects much earlier and others that we could have missed. Thanks."

Randy Deprez - QA Specialist

Orion
What's new in TestArchitect 9.0?
Full SAP Automation Support
TestArchitect 9.0 now fully supports all SAP UI controls on Windows so you can automate your SAP application smoothly.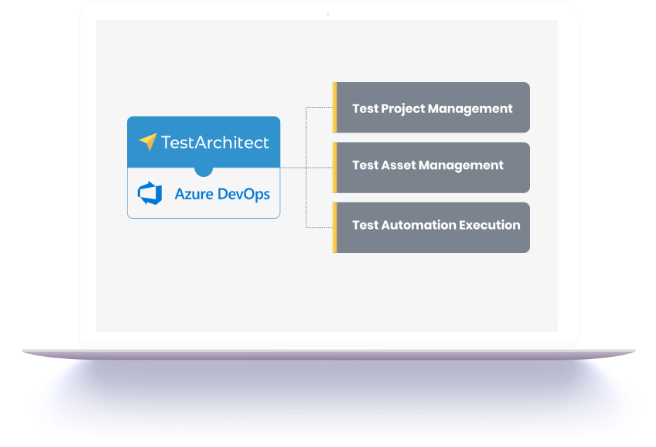 Brand New Azure DevOps Integration
Fully embrace Microsoft Azure DevOps Services by easily in TestArchitect 9.0 as your Test Automation tool of choice.
Improved GUI
TestArchitect 9.0 has remade it's GUI to make it easier to work with on larger computer screens with higher resolutions.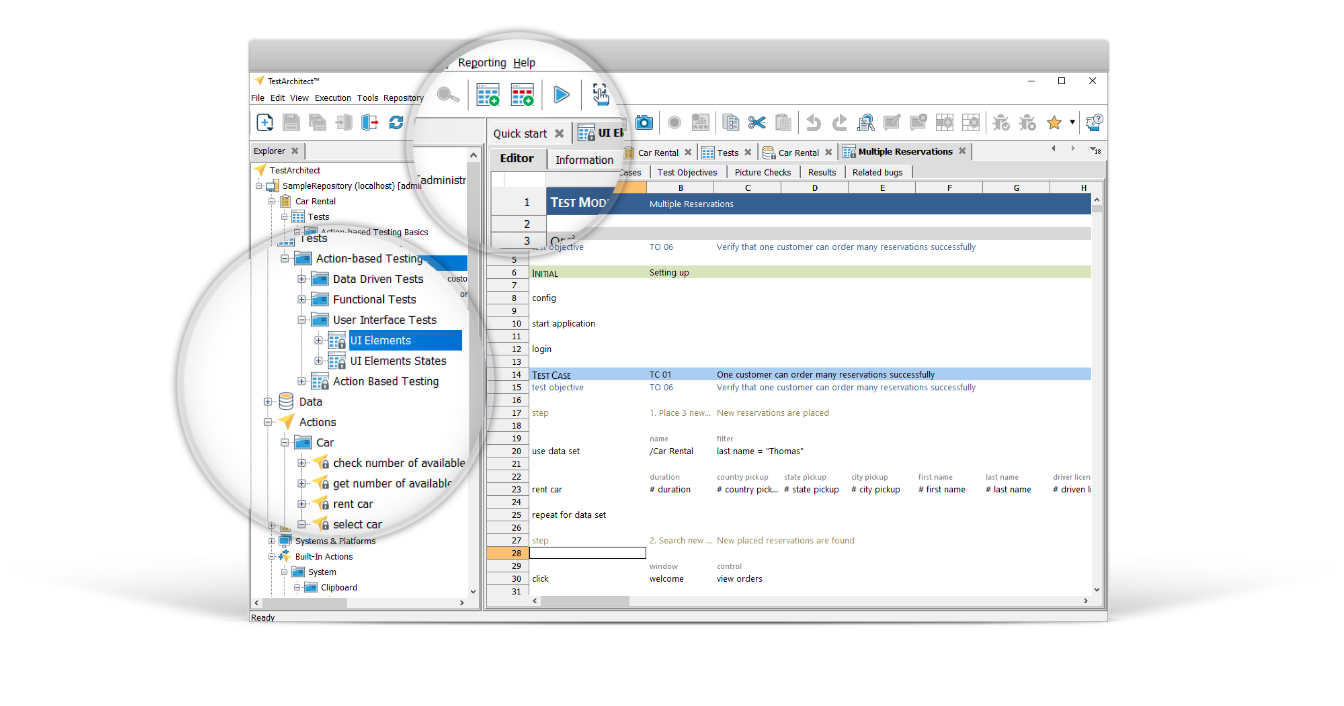 License Management Service
TestArchitect 9.0 supports the new cloud-based License Management Service so your license are now stored and managed conveniently on cloud.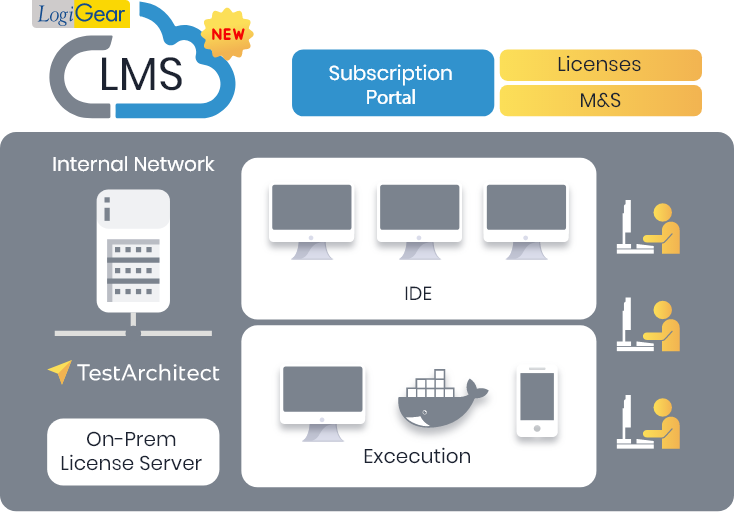 TestArchitect Web Recorder
Speed up your Web Testing with TestArchitect Web Recorder.
TestArchitect Docs
By the way, TestArchitect 9.0 has a brand new TestArchitect Docs system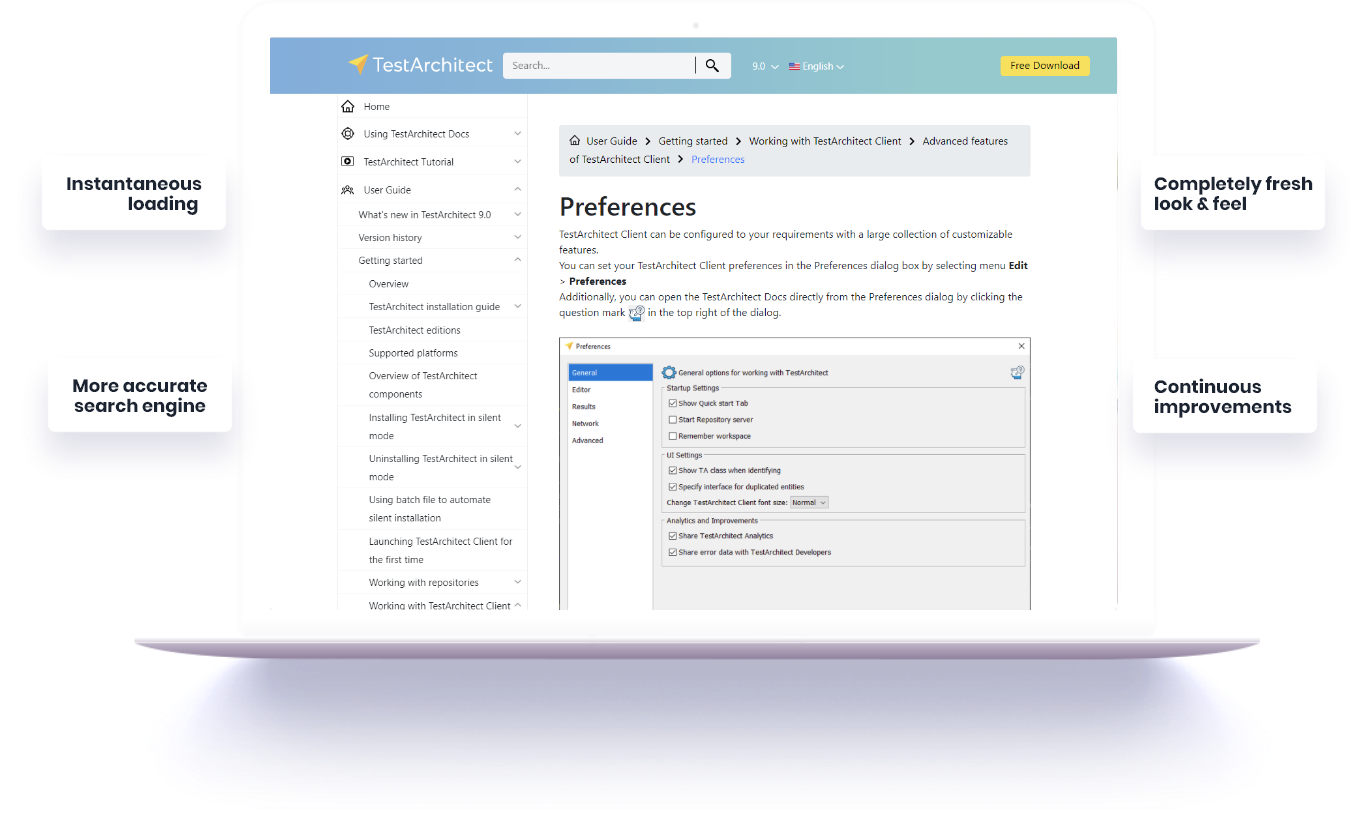 Explore TestArchitect Docs