Get Started
This page helps get you started, and provides you with progressively more
advanced information on the many features of TestArchitect
Have you downloaded TestArchitect?
If you have not downloaded TestArchitect, please follow
this link
for details.
TUTORIAL - FIRST STEP
See the diagram below to understand the basics of TestArchitect's project items, the concept of interface mapping (in which user interface objects are identified by their properties), and a quick reference sheet related to Action-Based Testing language.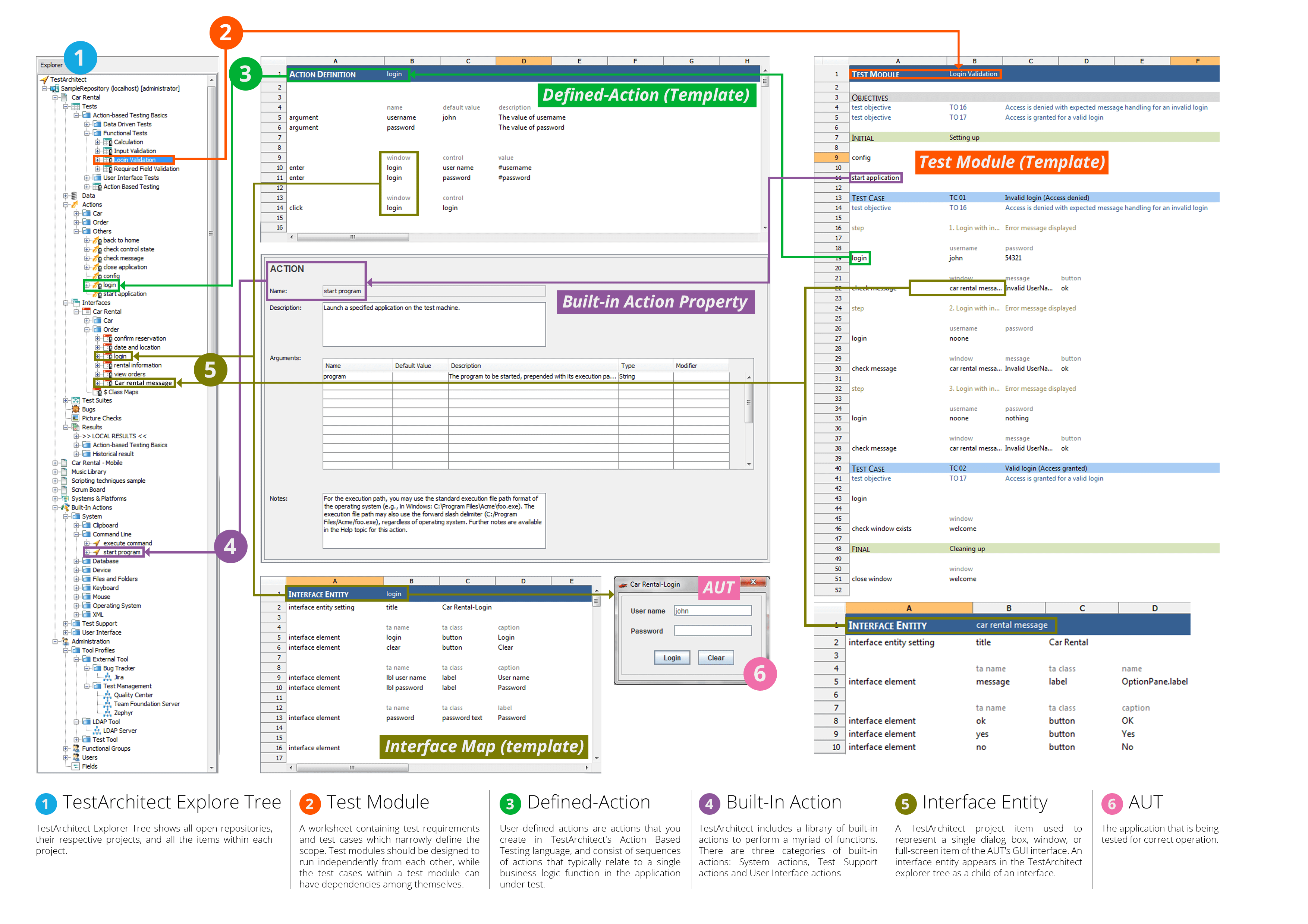 TUTORIAL - SECOND STEP
Watch this instructional video to learn the Action Recorder, a tool which records your manual operations on the AUT, captures the resulting screen output, generates keyword action lines, and writes the action lines to your test.
Action Recorder: Generate tests automatically by allowing TestArchitect to monitor your manual interactions with the AUT and record them as action lines.
Got a problem? We are here to help!

Contact our support team to find the available support options for your TestArchitect products.
Discover how

organizations
like yours are using TestArchitect
Test Automation Resources