Our

Mission
We provide leading-edge software testing technologies and expertise, along with software development services that enable our customers to accelerate business growth while having confidence in the software they deliver.
Our

History
LogiGear was founded in Silicon Valley in 1994 by top thought leaders in the software testing industry. Since then, we have completed software testing and development projects for prominent companies across a broad range of industries and technologies.
Our headquarters continue to be in Silicon Valley with the majority of the software testing and software development staff located in Ho Chi Minh City and Da Nang, Vietnam. We are among the largest employers of software testing and development professionals in Vietnam.
LogiGear continues to grow to serve the growing need for companies that realize the benefits of outsourcing their software testing and development. Named by Inc. 500|5000 as one the fastest growing private companies in the US in 2009, 2011 2012, 2013, and 2014 we are on a growth journey.

1994
LogiGear was founded in the Silicon Valley

2004
LogiGear establishes first office in Vietnam. Today, LogiGear is among one of the largest employers of software testing and development professionals in Vietnam.

2017
LogiGear continues to grow as companies realize the benefits of outsourcing their software testing and development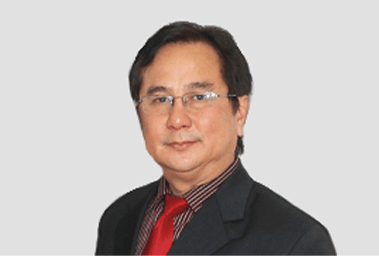 Hung Q. Nguyen
Chief Executive Officer
Hung Nguyen co-founded LogiGear in 1994, and is responsible for the company's strategic direction and executive business management. His passion and relentless focus on execution and results has been the driver for the company's innovative approach to software testing, test automation, testing tool solutions and testing education programs. Hung is co-author of the top-selling book in the software testing field, "Testing Computer Software," (Wiley, 2nd ed. 1993) and other publications including, "Testing Applications on the Web," (Wiley, 1st ed. 2001, 2nd ed. 2003), and "Global Software Test Automation," (HappyAbout Publishing, 2006). His experience prior to LogiGear includes leadership roles in software development, quality, product and business management at Spinnaker, PowerUp, Electronic Arts and Palm Computing. Hung holds a Bachelor of Science in Quality Assurance from Cogswell Polytechnical College, and completed a Stanford Graduate School of Business Executive Program.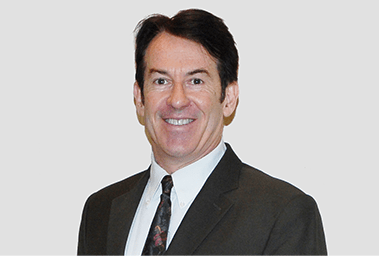 Michael Hackett
Senior Vice President
Michael is also a co-founder of LogiGear Corporation, and has over two decades of experience in software engineering in banking, securities, healthcare and consumer electronics. Michael is a Certified Scrum Master and has co-authored two books on software testing. Testing Applications on the Web: Test Planning for Mobile and Internet-Based Systems (Wiley, 2nd ed. 2003), available in English, Chinese and Japanese, and Global Software Test Automation (HappyAbout Publishing, 2006). He is a founding member of the Board of Advisors at the University of California Berkeley Extension and has taught for the Certificate in Software Quality Engineering and Management at the University of California Santa Cruz Extension. As a member of IEEE, his training courses have brought Silicon Valley testing expertise to over 16 countries. Michael holds a Bachelor of Science in Engineering from Carnegie Mellon University.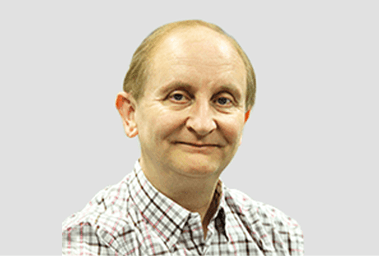 Hans Buwalda
Chief Technology Officer
Hans leads LogiGear's research and development of test automation solutions, and the delivery of advanced test automation consulting and engineering services. He is the original architect of the keyword framework for software testing organizations, and he assists clients in strategic implementation of Action Based Testing™ throughout their testing organizations. Hans is also the lead developer of LogiGear's TestArchitect™, the action-based toolset for software test design, automation and management. In his prior role as project director at CMG (now CGI) in the Netherlands, Hans assisted clients across Europe in developing and deploying software testing solutions. He is an internationally recognized expert on test automation, test development and testing technology management. He is coauthor of Integrated Test Design and Automation (Addison Wesley, 2001), and speaks frequently at international testing conferences. Hans holds a Master of Science in Computer Science from Free University, Amsterdam.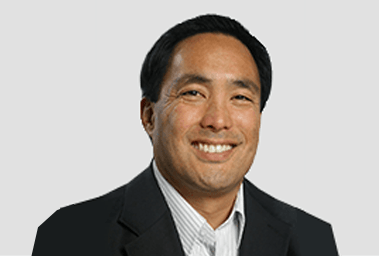 Keith Matsunami
Vice President of Sales
With more than 30 years of experience in the hi-tech industry, Keith Matsunami returns to LogiGear to lead the sales team as Vice President of Sales. Prior to LogiGear, Keith served two stints at Symbio. In his role as SVP of Sales, Keith led Symbio's business development and marketing teams. Additionally, Keith was responsible for the delivery teams supporting his business development team's selling efforts in the U.S. and Europe. Keith spent the first 5 years of his career as a developer for Digital Equipment Corp (DEC). From there he transitioned into a sales role starting with IBM and subsequently earning senior positions at Softbank, R.R. Donnelley and Lion bridge Technologies. Keith received his B.S. in Math/Computer Science at UCLA.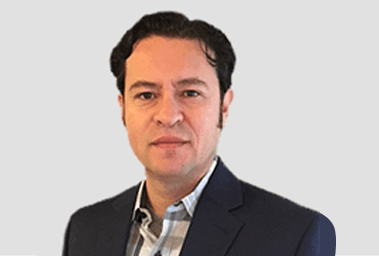 Salvador Sandoval
Vice President, Global Engineering Services
Salvador is responsible for devising organizational and service-delivery strategies; building, cultivating, and continually increasing LogiGear's capabilities. With over 16 years of experience in the space, Salvador has acquired extensive experience in managing organizations and delivering high quality professional services to our clients. He is also experienced in developing and implementing quality assurance processes and procedures, testing and reporting methods as well as metrics for software testing. Some of the notable companies he has worked with include Baker Hughes, Cisco, Commscope, FileMaker, Landmark Solutions, OpenWave, Palm, and Sony Pictures Digital Entertainment. Prior to joining LogiGear Corporation, he was at Genemed Biotechnologies, Inc., where as a production chemist, his responsibilities included developing test procedures and methods for quality control of medical diagnostic devices. Salvador holds a Bachelor of Science degree in Genetics/Biochemistry from the University of California, Davis.
What Our Customers Say
"Cisco's ūmi telepresence is a first-of-its-kind consumer product that brings family and friends together in HD video, whether they are around the corner or across the country. TestArchitect™ was used to create an extensive test automation framework in use since the initial product launch."

"LogiGear's integrated offshore/automation solution allowed us to realize the full potential of our QA outsourcing strategy. Using LogiGear's expertise in test automation we have now doubled our testing capacity."

Dan Macauley - Distinguished Member of Technical Staff - CommScope

"TestArchitect™ has enabled us to create and reuse test automation across dozens of platforms. We've automated nearly all our testing, which has a huge positive impact on our release cycles."

Adam Au - VP of Engineering - Centrify

"Automated Testing is essential to landmark's ability to deliver high quality software to our customers. LogiGear's proprietary automation tool, methodology, and cost effective services play an important role in our software testing efforts."

Nagaraj Srinivasan - Vice President of Technology - Halliburton

"LogiGear has saved both time and money for Intuit. I wouldn't hesitate to recommend these services to any of my professional colleagues, both within and outside of Intuit."

Heather Della Rocca - QA Manager - Intuit

"Not only has LogiGear provided us with a maintainable and scalable automated testing framework that completely tests our system in a matter of days rather than weeks, they also helped us raise the bar on our overall testing effort through more effective test planning and manual testing."

Steve Giammarinaro - QA Manager - Leap Wireless

"Not only does LogiGear provide McAfee with an excellent automation tool in TestArchitect, it provides me with the cost effective resources to enhance and maintain our automation projects. With a feature set comparable to more expensive licensed tools, TestArchitect allows me to use my automation budget on both the tool and the engineers to support it for the same price. And this guarantees the success of our automation where others fail!"

Jamie Tischart - Director of Quality Assurance - McAfee

"LogiGear's Global Test Automation solution has allowed us to increase test coverage and quality of each release, all while reducing costs. I can't ask for more than that."

Alan Larrabee - Director of Engineering - Openwave Systems

"Thanks to TestArchitect we were able to automate many tasks and greatly reduce the amount of time we normally spend manually testing and also discovered defects much earlier and others that we could have missed. Thanks."

Randy Deprez - QA Specialist - Orion
Find out how

organizations
like yours are using TestArchitect
Test Automation Resources